EP Radiators are an established business in Port Elizabeth, trading since 1941 from the same premises on the Corner of Hancock & Harrower Road. We as EP Radiators are committed to provide a service and a product at a competitive price. We also have a second branch in Sydenham with inhouse parking and a lot more services to choose from when it comes to your vehicle.

Our staff is fully appreciative of the fragile nature of the components of automotive cooling systems, which knowledge informs our handling of all equipment and parts that pass through our hands.

Allow us to professionally service, repair or provide replacement parts for your vehicle.

Give us a call today for professional service and advice on any of your automotive cooling system queries, car maintenance or repair issues.
We use only Quality Parts.

We are proud to say we are a Accredited Member of the RMI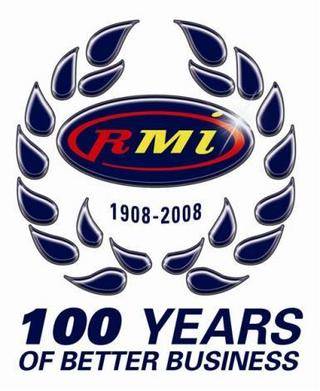 • Engine
• Engine Cooling
• A/C Cooling
• Transmission
• Driveline
• Brake System
• Radiator Repair
• Suspension
• Preventive Maintenance
• Exhaust System
• Electrical System
• Fuel System
• Radiator
• Heavy Duty Repair
The services we provide include:
Our Suppliers are: Behr, Che and Corenet.
Supply and fitment of:
Radiators (new and second hand).
Air condensers,
Radiator.
Condenser Fans.


Supply of:
Oil coolers (industrial and commercial).
Intercoolers.


Reconditioning of:
Radiators (copper & aluminium).
Oil coolers (copper, aluminium & steel) .
Intercoolers (aluminium).


Clean and Repair of:
Radiators.
Oil coolers.
Intercoolers.
Fuel Tanks (steel & aluminium)


Soldering:
Lead.
Copper.
Silver.


Wire Welding:
Lead,
Copper.
Silver.

The Services are for all Vehicles, Trucks and Machinery.
---
Quick Enquiry
Complete and submit
Contact Us
Tel and address information
Office information:
1 Hancock Street 102 Uitenhage Road
North End Sydenham
6001 Port Elizabeth
Port Elizabeth South Africa
South Africa
Contact detail:
Tel: (041) 484-4023 Tel: (041) 484 3014
Fax: (041) 484-2009 Fax:(041) 484 1439
Email:
Using this site means you accept its
terms
| Copyright © 2021 EP Radiators, Port Elizabeth, South Africa
| website by